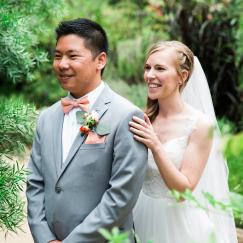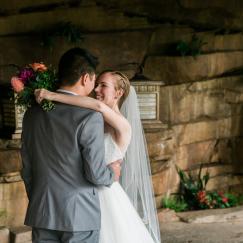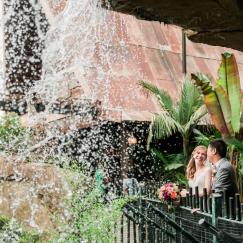 The bride and groom, Rachel and Abe, spent some time together enjoying the beautiful day at the Safari Park while having photos taken. A spectacular waterfall and gorgeous greenery at Tiger Trail made for lovely wedding portraits.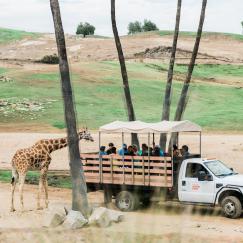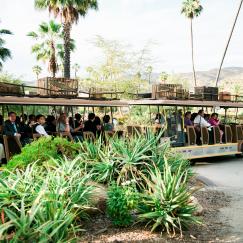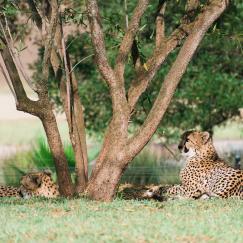 The wedding guests arrived at the Harusi Lawn ceremony site via shuttles, and curious cheetahs were looking on to greet them.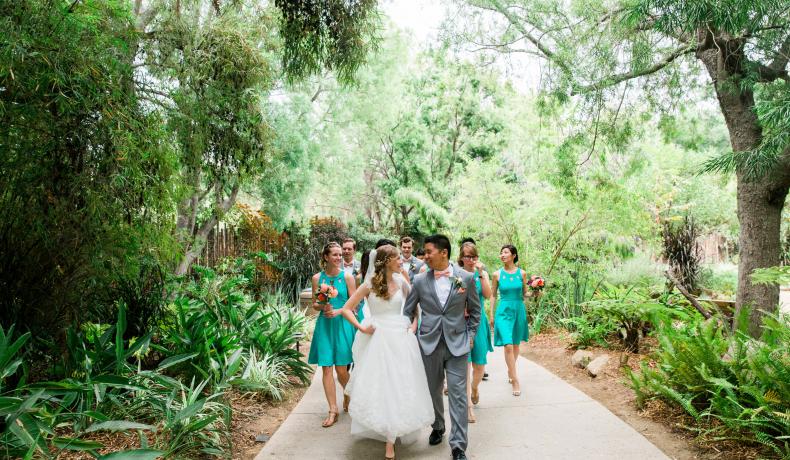 On the way to get married! Surrounded by gracefully arching trees, the wedding party strolled to the Harusi Lawn ceremony site as the joyful excitement built.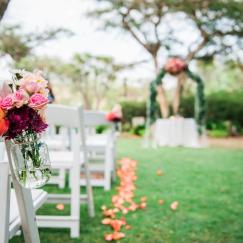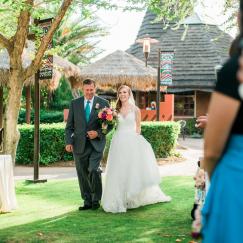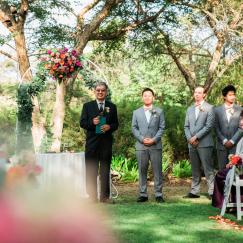 For the ceremony at Harusi Lawn, soft rose petals lined the aisle leading to the bower-shaped altar, where the groom awaited his bride under the dappled sunlight of the trees. Flowers in shades of coral and purple adorned the chairs as the guests welcomed the bride and her father, and the ceremony began.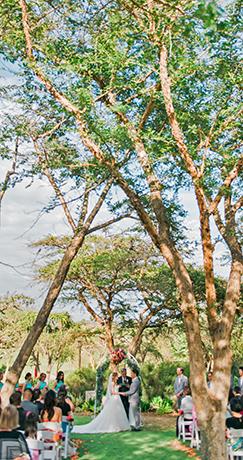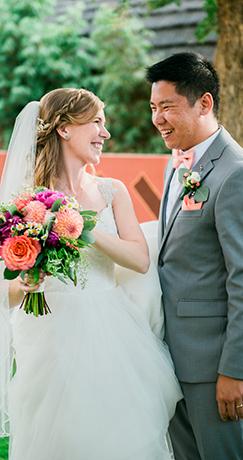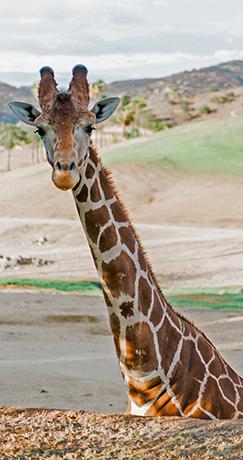 Rachel and Abe exchanged their "I do's" under a magnificent acacia tree with views of the African Plains as the picturesque background. An uninvited but most welcome guest stopped by and curiously craned his neck to check on the beaming newlyweds.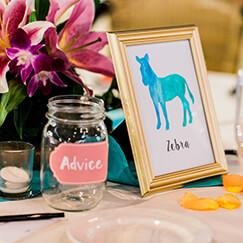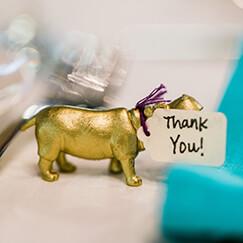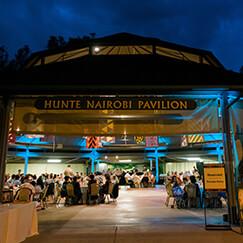 The reception at Hunte Nairobi Pavilion brought wild flair to the happy day. The dinner tables were named after Safari Park animals, which were featured on whimsical place cards. Details like adorable golden animal figurines carrying notes to thank the guests for coming added special touches to the decor.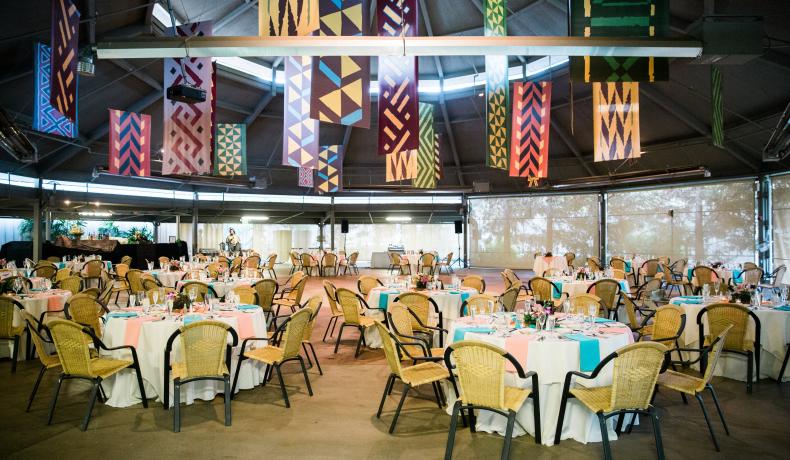 Hunte Nairobi Pavilion was decked out in shades of coral and turquoise, echoing the wedding colors and creating a cheerful and dramatic setting for a grand party to celebrate the bride and groom.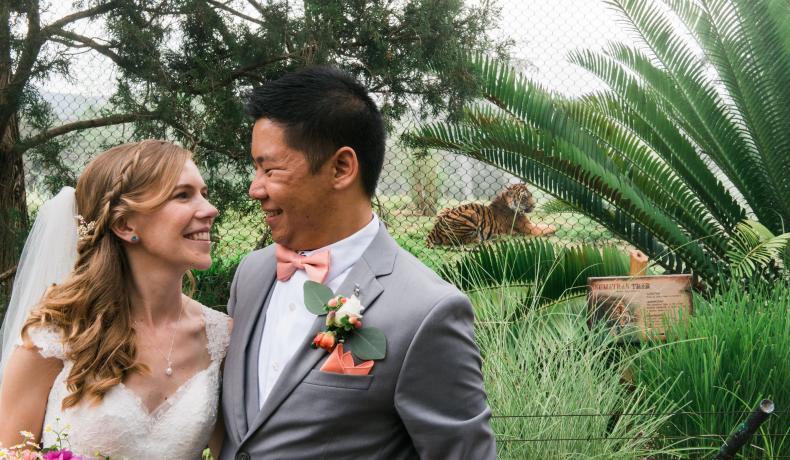 What a wild and beautiful way to begin their life together!
Congratulations to Rachel and Abe!