Located in the heart of the Safari Park, Kijamii Overlook is a spectacular setting for an extraordinary wedding.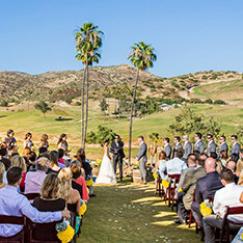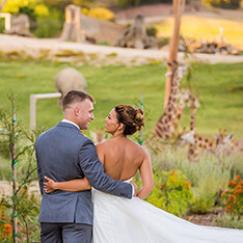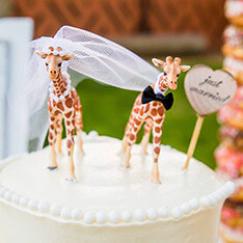 For the family and friends joining the bride and groom on their happy day, the view of the ceremony at Kijamii Overlook included not only the impeccably dressed wedding party and the lovely couple as they said their "I do's," but also rhinos, giraffes, and antelope wandering the African Plains around them. The newlyweds shared their own moment to admire the setting, and a pair of giraffes even held a prominent place on the cake!
The bride and her father made their entrance from the Kijamii Pavilion, stepping into the sunlight and onto a carpet of green to lead them down the aisle.