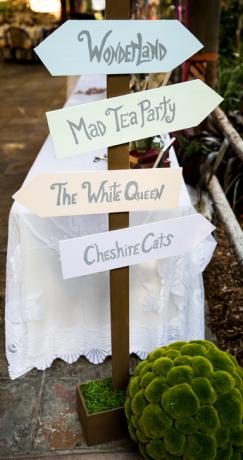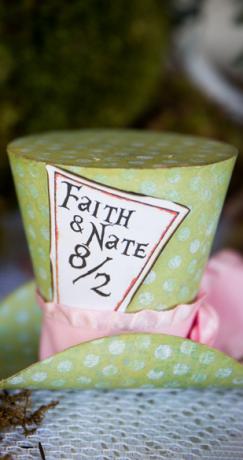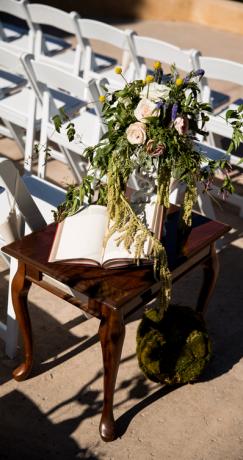 Drawing inspiration from the famous story of Alice in Wonderland, a mix of classic elegance and eclectic whimsy made Faith and Nate's storybook romance wedding a joyful fall down the rabbit hole.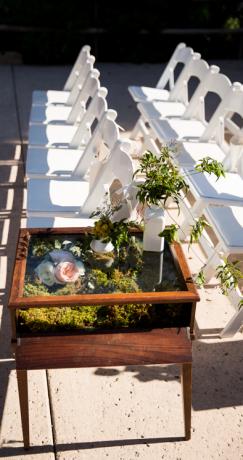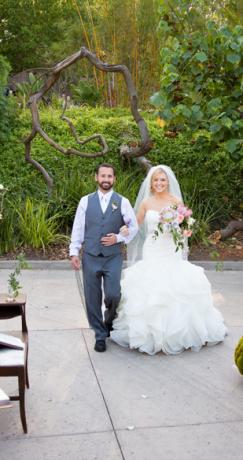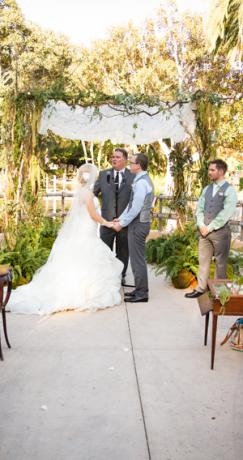 The ceremony at Lagoon Overlook started with a walk down the aisle past lovely vintage tables adorned with open storybooks and garden touches, all surrounded by a sweeping backdrop of greenery.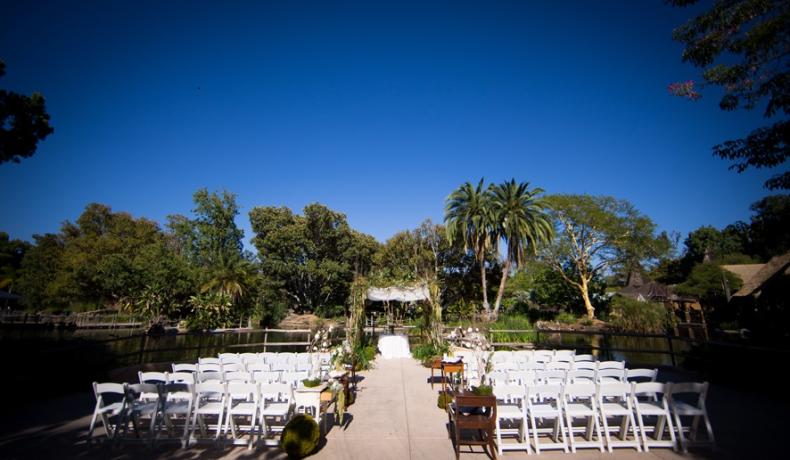 Wedding guests were seated among stunning views of Mombasa Lagoon, with the beautifully draped altar as the centerpiece.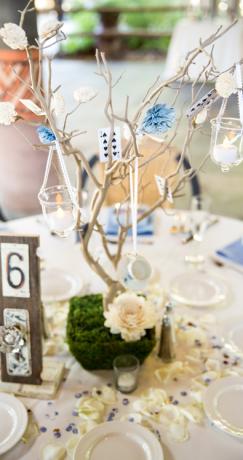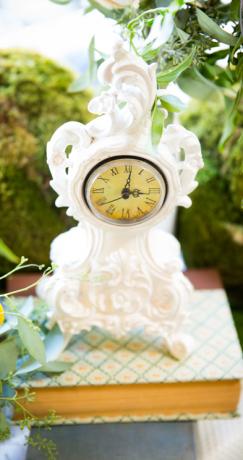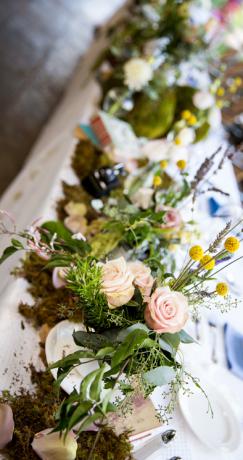 The reception at Mombasa Pavilion was a wedding wonderland, filled with whimsical details: scattered keys, playing cards, and teacups and saucers were dotted throughout the lavish decorations. Themed centerpieces with pastel roses and lush greenery adorned the head table for the bride and groom and the dining tables for the wedding guests.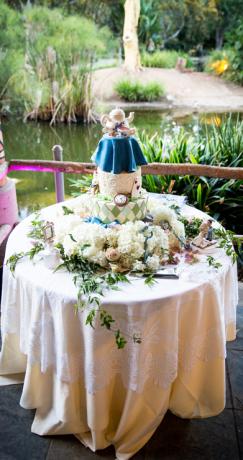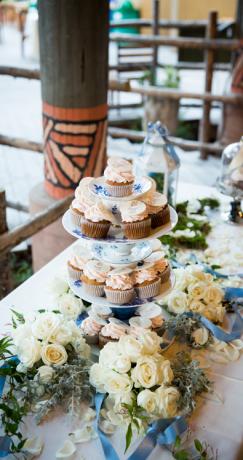 In this topsy-turvy wonderland, upside-down paper umbrellas gracefully danced in the rafters as flowers flowed across the tables. A wedding cake worthy of a Mad Hatter's tea party awaited, along with a delectable dessert spread and cupcakes tempting guests with "Eat Me" messages. Don't worry, no one suddenly grew larger!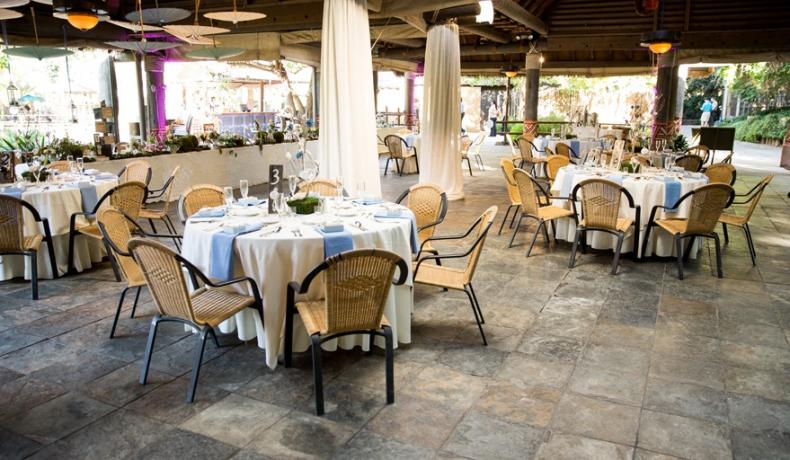 The comfortable seating and plenty of room for mingling at Mombasa Pavilion were sure to make even a drowsy dormouse sit up and take notice.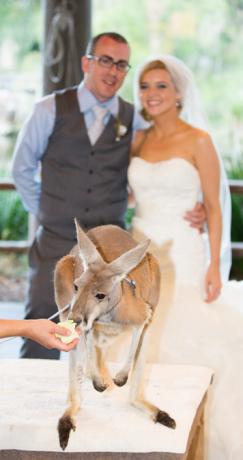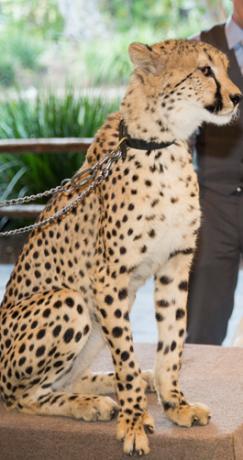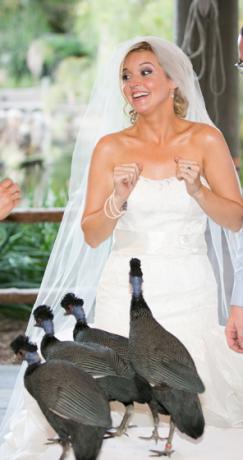 The bride and groom and their guests weren't imagining it when some very special animals appeared: the Safari Park's kangaroo, cheetah, and guinea hen Animal Ambassadors added another layer of delight to the festivities.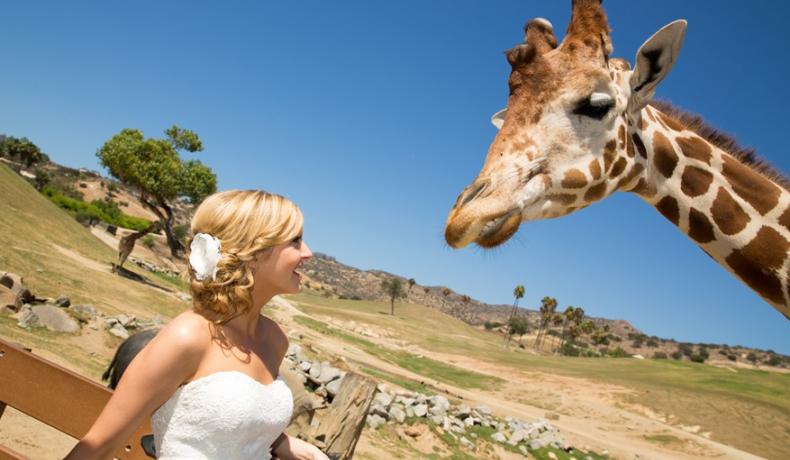 A wedding at the Safari Park provides some extraordinary opportunities—such as a Caravan Tour where a giraffe congratulates the bride.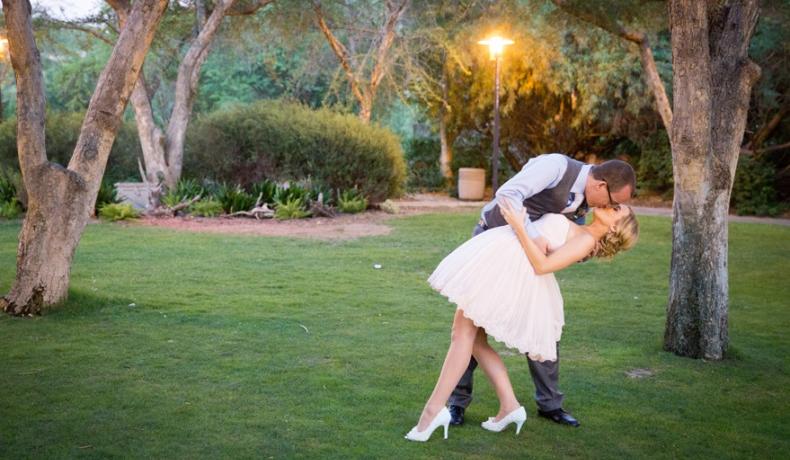 This wedding adventure in wonderland was a dream come true for Faith and Nate. Congratulations to the happy couple!