It was a beautiful, sunny April afternoon for Arianna and Tyler's wedding. To kick off the festivities, the bridal party explored the Zoo's grounds, snapping pictures along the way.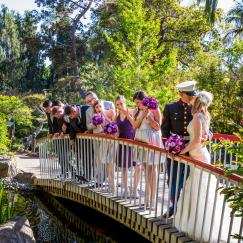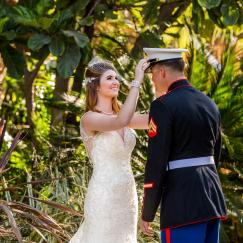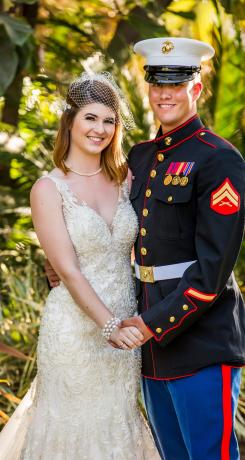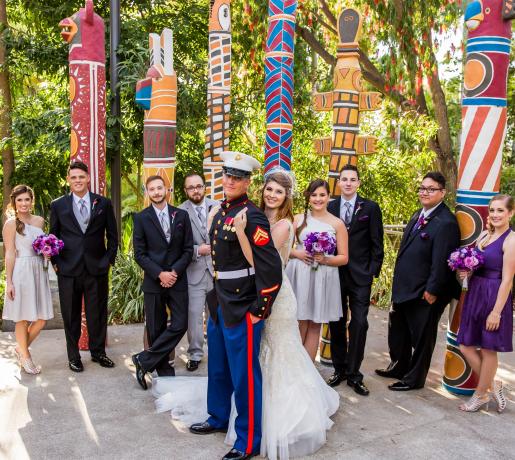 From a cart full of clowning groomsmen, to a kiss on the bridge at Terrace Lagoon, to posing with the colorful totems at Australian Outback, it was fun and cheer for the smiling pair.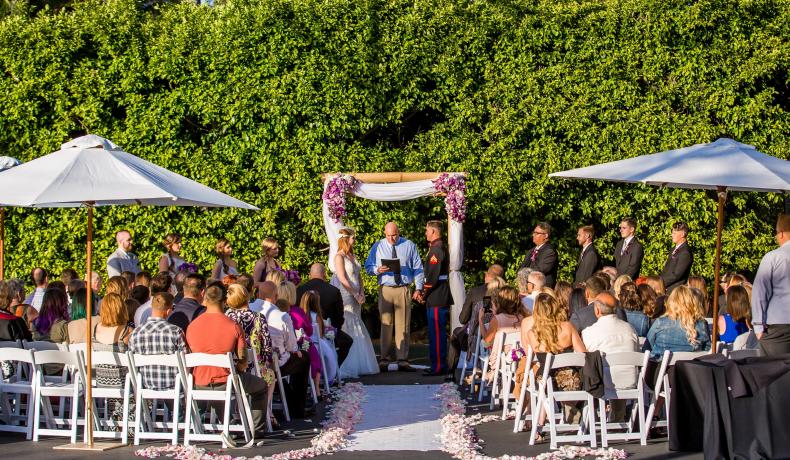 Rose petals lined the aisle leading to the green hedge of the Zoofari Party Area, where Arianna and Tyler exchanged their vows.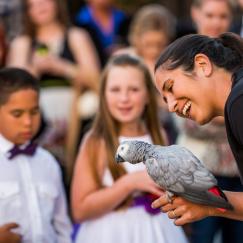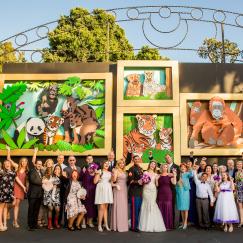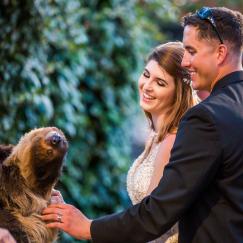 During the cocktail hour, the newlyweds and their guests had fun with a few animal friends who joined the party.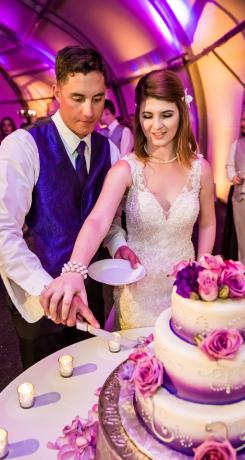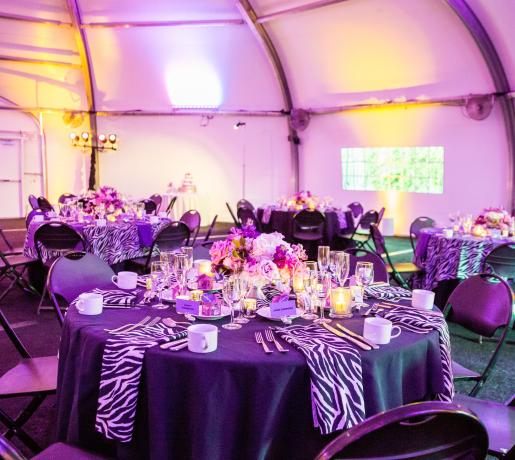 With spectacular lighting in the tented reception dinner area, the evening glowed in hues of pink and purple. The beautiful floral centerpieces accented the zebra-stripe napkins and touches of gold throughout the decor. The stunning three-tiered wedding cake was decorated with sweeps of purple and sparkling accents, almost too pretty to eat—almost!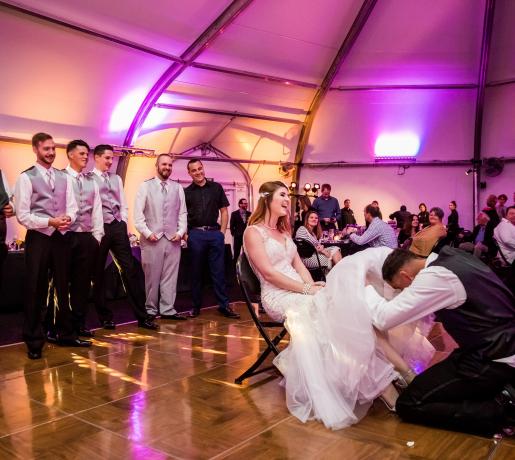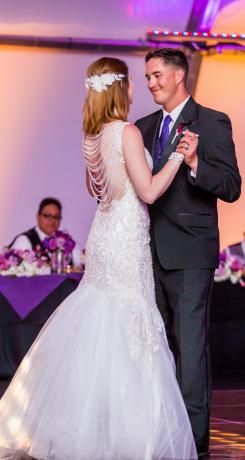 Love and laughter filled the evening as the bride and groom took to the dance floor for their first dance. Their guests soon joined in to celebrate the couple's happiness.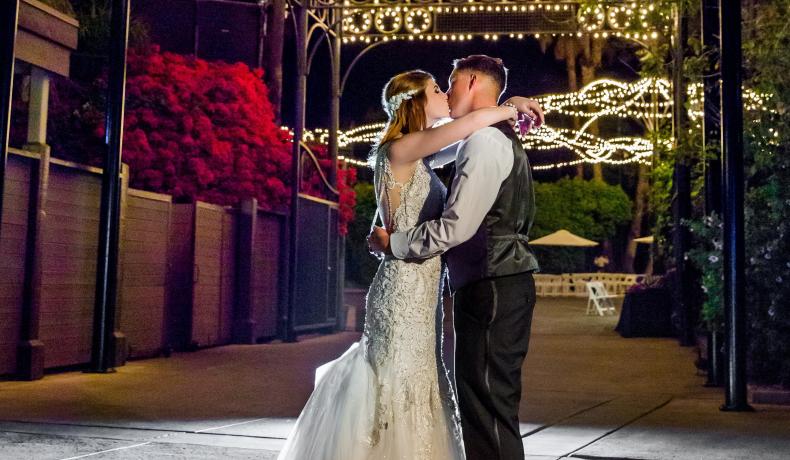 Even the beautiful glow of twinkling lights could not outshine Arianna and Tyler's joy.  It was truly a grand affair at the Zoofari Party Area, and the perfect send off for their life together!